Batting Tips For Proper Baseball Swing Mechanics
BATTING TIPS:
FIXING THE THREE MOST COMMON FLAWS IN YOUR BASEBALL SWING MECHANICS
1.) CAST THE SWING
PROBLEM: Before players can use batting tips effectively, they must understand the root of the problem. Early arm extension through the swing process results in a mechanical flaw known as a cast. Batters who fully extend their front arm, or bar out, as they begin to swing find themselves in trouble before the ball even crosses the plate. As the barrel of the bat extends away from the hitter's body on the initial approach it prevents the hitter from staying inside on the ball. This causes the barrel to wrap around the baseball, eliminating any chance of an opposite-field hit. Along with no hits to the opposite field, batters who cast their swing also experience a long, slow, and weak swing path. Without a proper baseball swing plane, it's nearly impossible to catch up to a good fastball.
SOLUTION: As the late great Ted Williams always said "hips before hands." Initiating your hips before turning your inside shoulder helps prevent casting along with other baseball swing flaws. Once your hips have begun to rotate throw your hands at the ball while maintaining a solid bottom arm in a strong and slightly bent position. In other words, the shaft of the bat stays close and tight to the back shoulder. This establishes more power from the beginning of a hitter's swing to the end.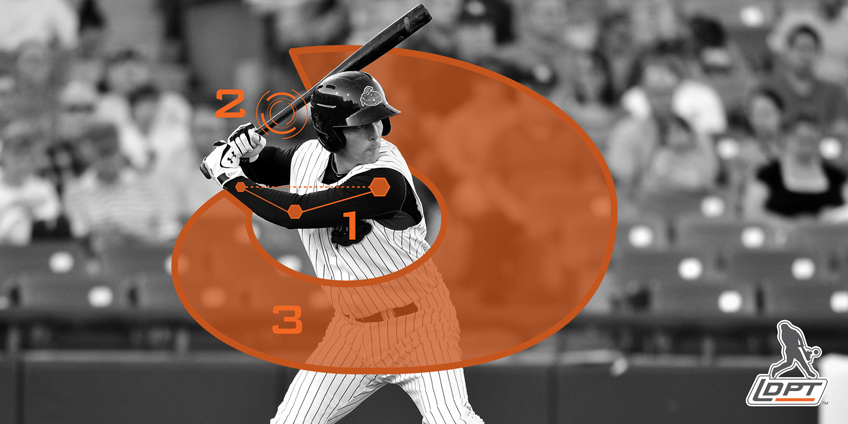 BATTING TIPS: Repetition is key practicing your swing for just 2-3 minutes a day will help make a huge improvement. Casting while using top hitting trainers like the LineDrivePro will make it nearly impossible to fire a ball back up the middle. In order to get the desired trajectory, the bat path and baseball swing mechanics have to be correct.
2.) UPPER CUTS
PROBLEM: Upper cutting your baseball swing is one of the most common mistakes baseball players continue to make. This leads to more strikeouts and less contact during each plate appearance.
When a hitter initiates their swing by dropping their back shoulder typically the barrel of the baseball bat will drop with it. Thus making it impossible to be short to contact and long through the hitting zone. The length on the backside of the swing causes the hitter to be late to contact. Even if contact is made the ball will be shot up in a fly-ball trajectory or will be struck at an angle creating topspin rather than backspin, eliminating the opportunity for the ball to carry.
SOLUTION: Proper batting stance is important. The angle of the shoulder should be level or have the back shoulder slightly higher than the front shoulder. Staying tall and keep the eyesight square to the pitcher (without tilt) can help eliminate an uppercut swing path.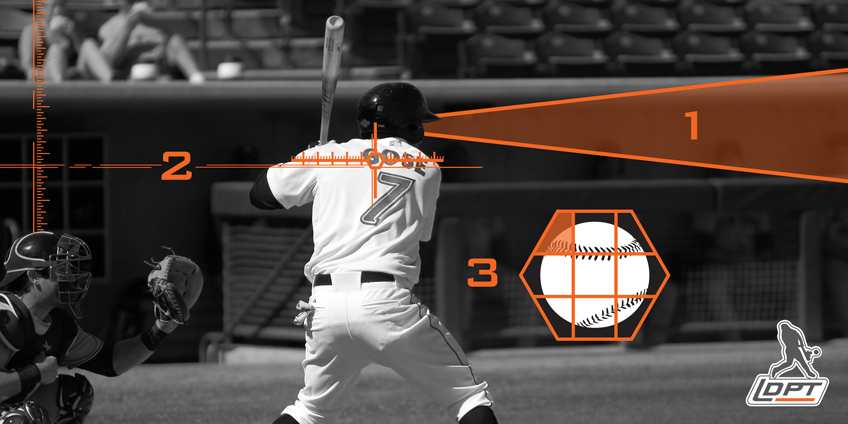 BATTING TIPS: Check out the LDPT Baseball Hitting Target! While using this hitting aid players focus on sending line drives into the bullseye, staying away from uppercut swings.
3.) OVER STRIDE
PROBLEM: You can find baseball players at almost every level that are still under the impression that a bigger stride equals more power. This could not be further from the truth. In fact, most of the time the hitter experiences a loss of power due to an extreme weight shift. A stride is meant to be used as a timing mechanism and nothing more.
A big stride shifts your weight towards the back, causing your back leg, shoulder, and hands to collapse. A big stride can also cause the hitter to lunge forward making it impossible to stay behind and inside the ball and making the swing longer. This can most noticeably be seen when a hitter ends up on one knee after his swing. The bigger your stride, the bigger chance for error you create. The more movement you have in your swing the harder it is to keep your head down and track the baseball. If your head is moving towards the ball while the ball is moving towards you it will seem like the pitch is coming at you with higher velocity than it actually is. One constant of all good hitters is the minimal amount of head movement throughout the swing.
BATTING TIPS FOR YOUR STRIDE
SOLUTION: Fixing your stride can be as easy. You just have to understand the first step. Over stride is caused by bad timing, you want to always be "not too early, but not too late". If a hitter has his foot down early his body will lose momentum. If it's too late he will be behind with his swing resulting in poor contact or none at all. To help practice your timing think of reaching with your front foot rather than stepping. You want to be calm and relaxed. An overanxious or tense swing will throw your timing off and cause an overstride. Keep your stride short (but outside your shoulders) and smooth. You want the front foot to land with the weight on the inside of the foot. A short stride can be practiced but is not easily transitioned into a game. Once a batter sees a pitch coming towards them muscle memory kicks in causing an overstride again. Repetition is the key. Be patient as it takes time. It takes plenty of reps to change muscle memory and control of body movements. Refer to our Baseball Swing Mechanics Hitting Guide for more info on proper batting stance.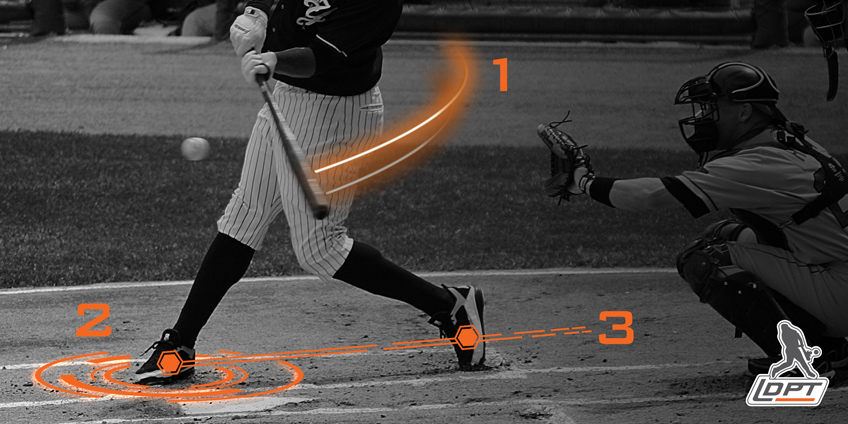 BATTING TIPS: Sometimes fixing your stride can be as simple as adjusting the distance between your feet. If your stride is too big, adjust your feet to be a little further apart. Always remember, power comes from your hips, not your stride. When you combine and apply these simple batting tips you should see huge improvements in your softball or baseball swing mechanics.